18-22 April 2016, Amsterdam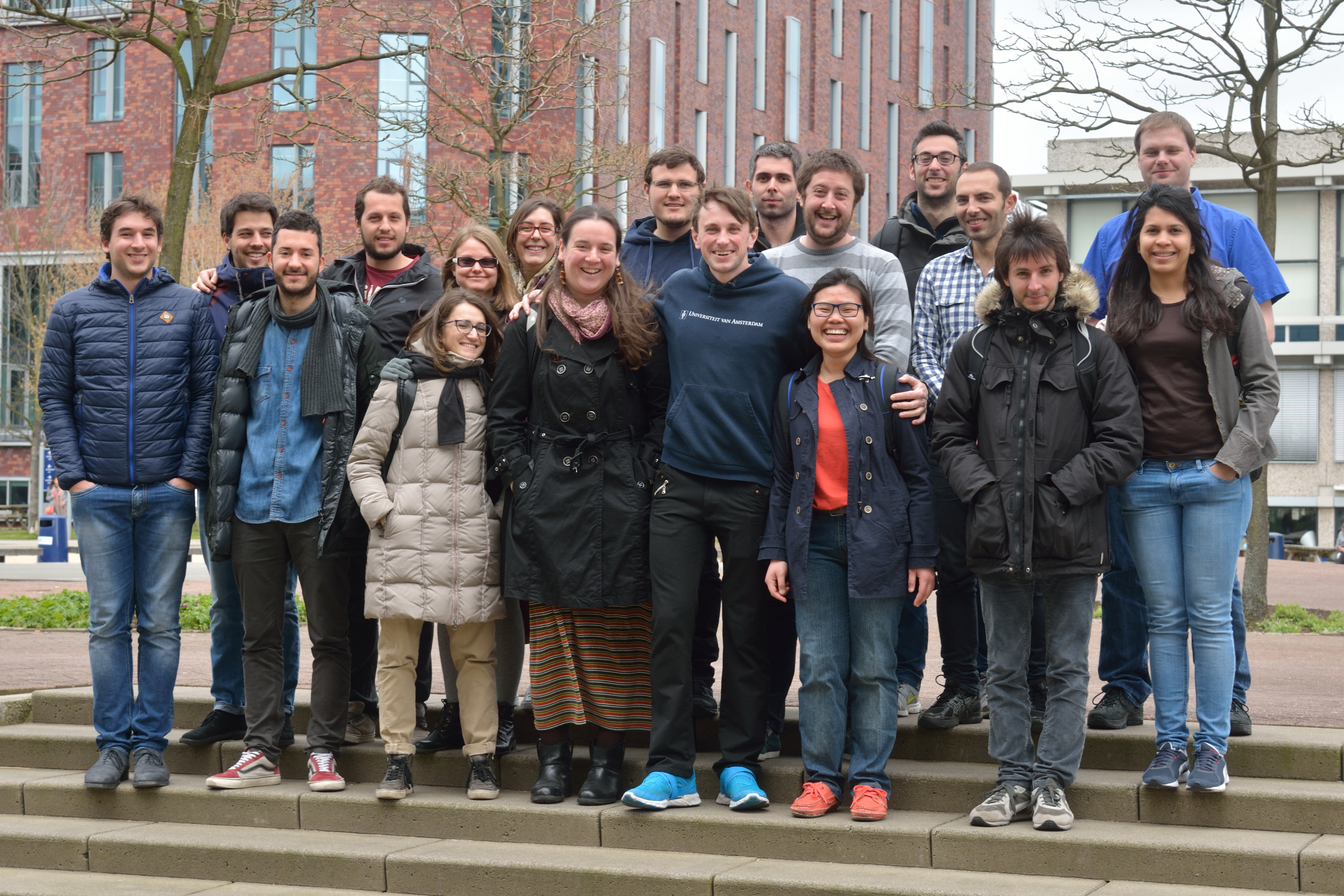 News
Preparation for the workshop
Dates
The Tutorial will start on Monday, 18 April and will finish on Friday, 22 April.

Programme
Slides of presentations
Hands-on sessions materials
Logistics
Venue
Please check the route description to our offices for directions and information about using public transport in Amsterdam.
We are located in the Faculty of Sciences building in the VU campus, and the sessions will take place in the same building, on different wings and floors. The rooms for the different sessions are specified in the programme, and their location within the building is reflected in their name: the letter corresponds to the wing, and the first digit to the floor. Thus, room C669 can be found on wing C, 6th floor.
Accommodation
We have booked accommodation for the TCCM fellows between the first and last days of the workshop (Monday 18 – Friday 20 April, 4 nights), at the citizenM Amsterdam hotel (not to be confused with the citizenM Schiphol Airport hotel). Those fellows who need it (and who have let us know either within the form or by email) will also be able to spend the nights of Sunday, 17 April and Friday, 20 April at the same hotel. The rooms are single and include a private bathroom, and the hotel is located by the Amsterdam Zuid station, less than a 10-minute train ride from the airport. It is within walking distance of the session rooms, which can also be easily reached by public transportation, using tram line 5 or metro line 51. The same lines also connect with the city centre, on the opposite direction.
Meals
Breakfast is included in the hotel booking, and lunch and coffee breaks will be served by the session rooms. The fellows will receive a daily allowance to cover for dinner and any other living expenses.
Contact
Contact us for any further details.