AMS2022 Released: Easier Parametrization ReaxFF & DFTB, reaction mapping, OLED tools
17 March 2022
The SCM team proudly announce our new AMS2022 release, with many new features and improvements.
The new ParAMS parametrization toolkit, including graphical interface, will make it easier for you to develop new or improve existing DFTB and ReaxFF parameters. We invite you to join the parametrization challenge!
For research related to catalysis and chemical reactivity in general, AMS2022 offers an interface to kinetic Monte Carlo code Zacros, ACE-Reaction & reactmap for automatic reaction mapping, and ChemTraYzer2 for extracting fluxes and reaction rates from reactive molecular dynamics trajectories.
Organic electronics researchers will enjoy many new tools, including OLED workflows to average properties over layers, the generic polarizable GFN-FF force field, faster Franck-Condon factors, and quasi-particle self-consistent GW (qsGW) for accurate IP and EA calculations.
Additional new improvements include spin-orbit coupled DOS and spinor visualization for BAND, anupdate to Quantum ESPRESSO 7.0, the Apple&P polarizable force field for electrolytes, and PDH corrections for fluid thermodynamic properties of electrolytes with COSMO-RS. See the full release notes for a more complete list.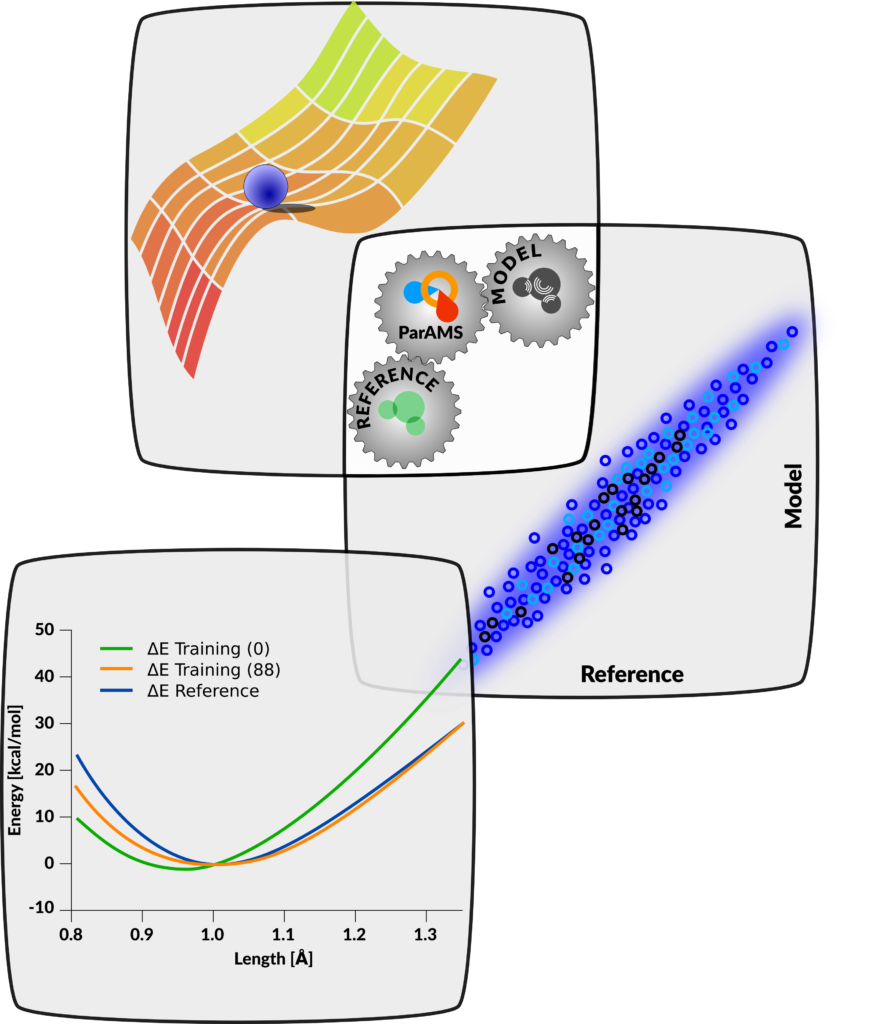 You have already subscribed to our newsletter. Thank you! If you don't receive our newsletters, email us.
Key concepts
catalysis
OLEDs
organic electronics
Parametrization
Reactivity
ReaxFF