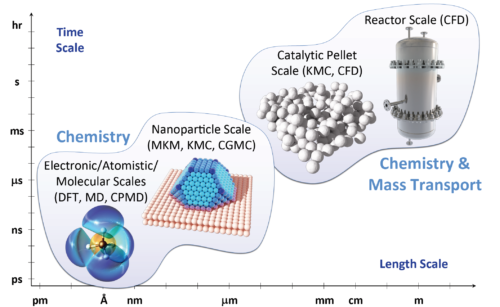 SCM is proud to coordinate ReaxPro, a H2020 EU project in the Leadership in enabling and industrial technologies program.
ReaxPro will bring together atomistic, mesoscale and macroscale simulation tools into a platform for multiscale modeling of reactive materials and processes.
With our partners we will deliver a mature software tool for understanding and designing cost-efficient, environmentally friendly and sustainable processes. A primary application is the optimization of catalytic reactors by the industrial partners in this EU project.
ReaxPro will benefit from a synergy with the S4CE and AutoCheMo EU projects, which are developing long-time scale dynamics methods, automatic ReaxFF parametrization, and complex chemical reaction network exploration.