MRS Fall Meeting: 27 November – 2 December
23 November 2022
Drop by booth 1008 at the MRS fall meeting in Boston to grab a stroopwafel and talk to Fedor about your materials research & development challenges!
If you develop batteries, polymers, catalysts, OLEDs, or other materials, let's discuss how the atomistic and multi-scale modeling tools in the Amsterdam Modeling Suite may help reduce your R&D time and costs!
Fedor will be happy to demonstrate the new functionality in the Amsterdam Modeling Suite 2022 and learn about how we can further develop our software to help you tackle your challenges. You can also catch his talk on Machine Learning Accelerated Computational Design of Materials, Devices, and Processes on Wednesday, November 30, 4:15-4:30pm at Hynes, Level 2, Room 210.
Exhibition hours
Tuesday, November 29 | 2:30 pm – 6:30 pm
Wednesday, November 30 | 10:00 am – 5:30 pm
Thursday, December 1 | 10:00 am – 1:30 pm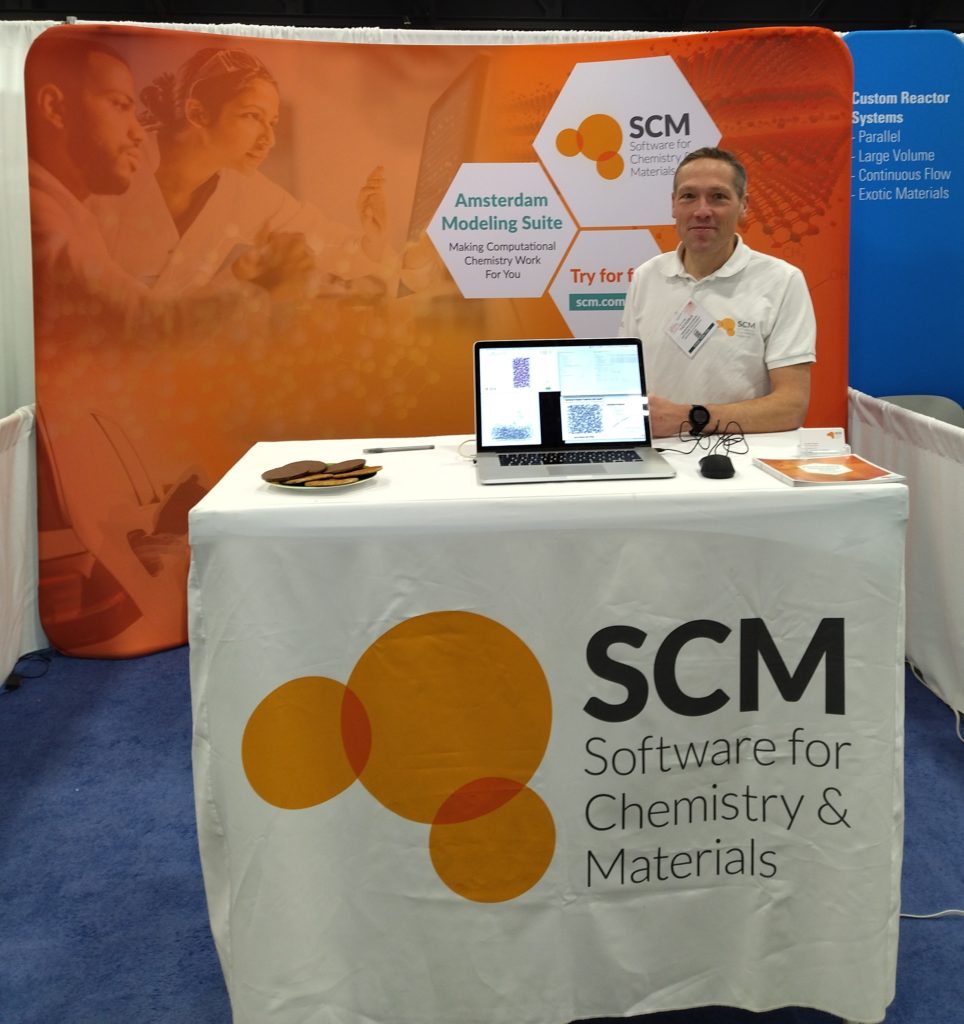 Newsletter
Key concepts
materials science