Chemistry automation by Evgeny Pidko
18 May 2023
Last week Professor Evgeny Pidko visited SCM!
He talked about the research they are doing on Chemistry automation in the Inorganic Systems Engineering (ISE) Group at TU Delft. One of their goals is the integration of heterogeneous catalysis theory and experiment.
Check out their publications about ReNeGate, A Reaction Network Graph-Theoretical Tool for Automated Mechanistic Studies in Computational Homogeneous Catalysis, and ChemSPAX, for the exploration of chemical space by automated functionalization of molecular scaffold.
Thanks for the visit Evgeny!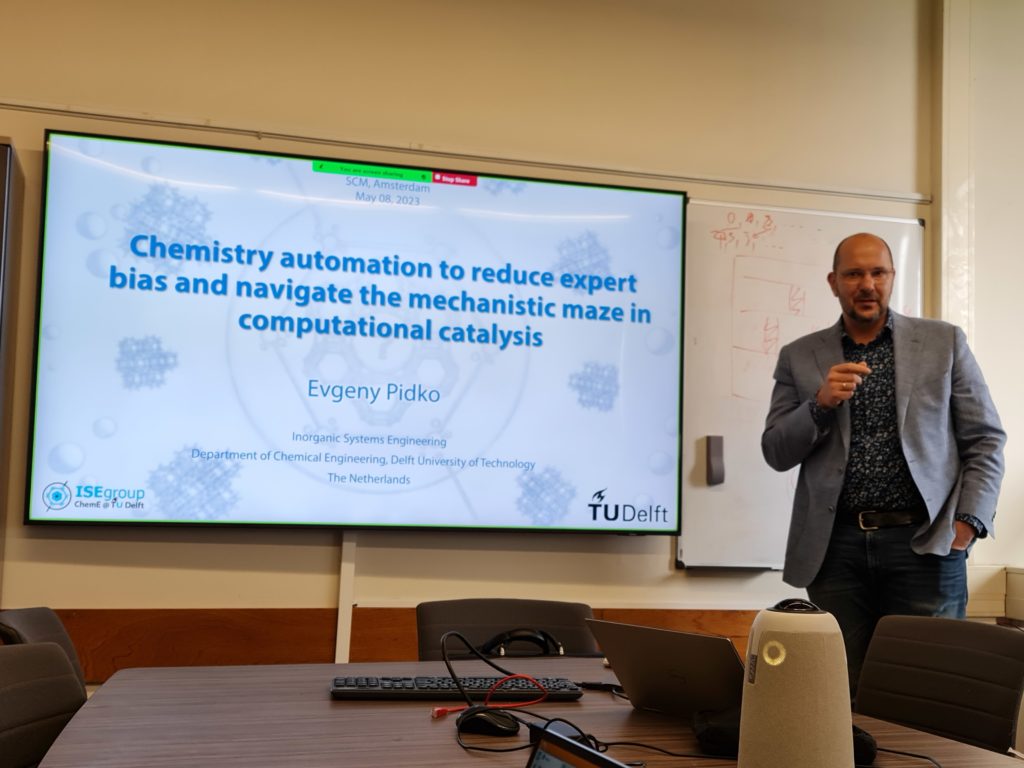 You have already subscribed to our newsletter. Thank you! If you don't receive our newsletters, email us.
Key concepts
atomistic
automation
catalysis
conference
materials science
mesoscale
multiscale
process design
reactor