ReaxPro: developing Multi-scale reactive simulation software
13 February 2019
The ambitious goal of the ReaxPro EU project is to integrate atomistic, mesocale and macroscale methods to generate a user-friendly and integrated simulation tool for reactive materials and processes. SCM is proud to lead this project with world-class institutes and the largest chemical companies to enable the design of more efficient catalytic reactors.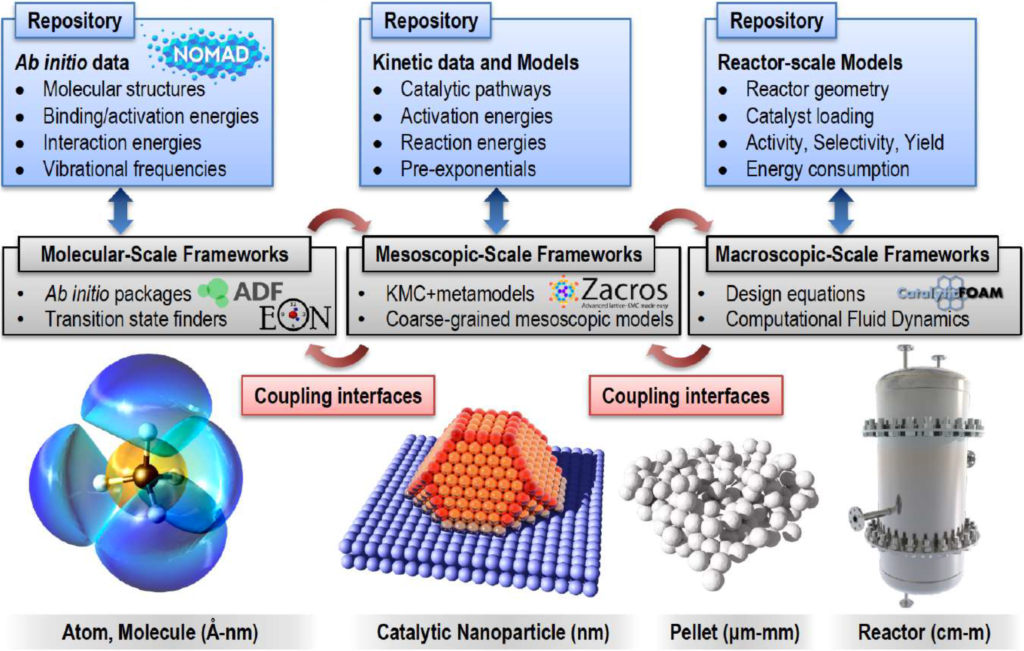 Do you want try for yourself? Request a free 30-day evaluation for the whole Amsterdam Modeling Suite.
Newsletter: tips & tricks, highlights, events
Would you like to keep up to date with the latest developments in the Amsterdam Modeling Suite and the SCM team, learn more about new applications and functionality?
Subscribe to our newsletter!

You have already subscribed. Thank you! If you don't receive our newsletters, send us an email.
Key concepts
catalysis
Reactivity
ReaxFF