Tips & tricks: faster PES and TS searches
30 September 2020
Join the next in our series of demonstrations, tips & tricks by
SCM experts to learn how to use ADF and the AMS driver more efficiently.
Friday 2 October our architect Robert discusses the integration of our molecular DFT code ADF inside the AMS driver for our upcoming 2020 release. He will share how this can help you reduce the calculation times for exploring potential energy surfaces, and in particular, finding transition states.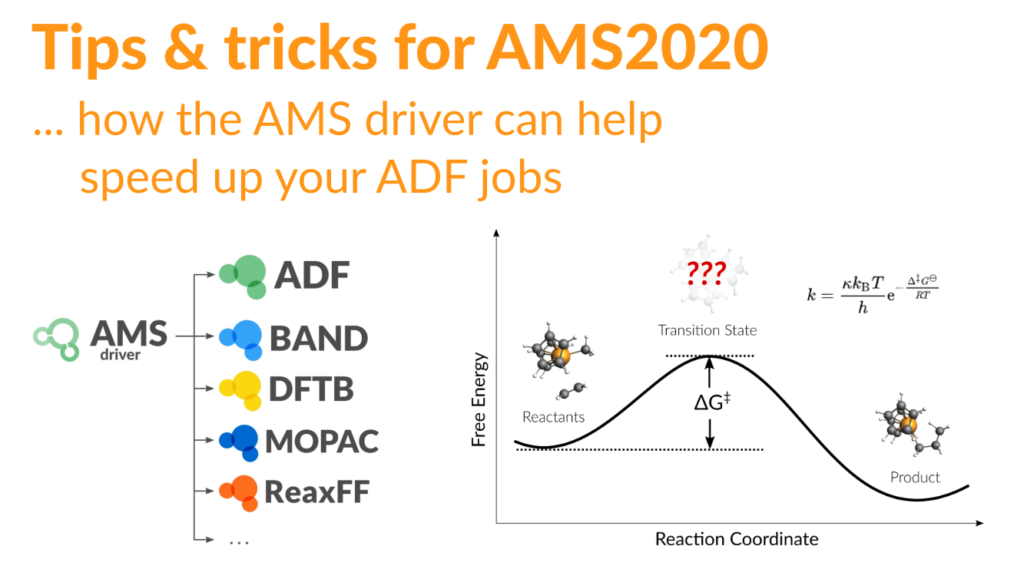 For a live Q&A with Robert, join the premiere at 4pm Amsterdam time (CEST) on Friday 2 October: https://www.youtube.com/watch?v=UuSG_vj_CUQ
Also check out Mirko's video on python scripting to streamline your workflows.
Newsletter
You have already subscribed to our newsletter. Thank you! If you don't receive our newsletters, email us.
Key concepts
catalysis
inorganic chemistry
Reactivity
transition states