AMS & Science Webinar Series (spring 2022)
11 April 2022
Note: new webinars can be found at the fall 2022 webinar page
Following the release of AMS2022, we are organizing a new series of webinars. We thereby aim to combine scientific presentations and lectures from our expert collaboration partners with online demonstrations of novel and exciting functionality of AMS 2022 from our development team.
This series is open-ended, and the tentative schedule below will be updated by additional events in the coming weeks.
Tue, April 26 15:00 CEST 2022 – Adri van Duin
Atomistic-scale simulations of realistic, complex, reactive materials: the ReaxFF reactive force field concepts, its applications and future directions

Tue, May 3 15:00 CEST 2022 – Tomáš Trnka
Molecular Dynamics: Tips, Tricks, and the Properties of Matter (slides, see also: FAQ)

Thu, May 5 15:00 CEST 2022 – Matti Hellstrom
Parametrize ReaxFF and DFTB with ParAMS (slides, see also: FAQ)

Thu, May 19 15:00 CEST 2022 – Nestor Aguirre
Automatic reaction pathways with AMS-EON

Tue, May 24 15:00 CEST 2022 – Hannes Jónsson
Long timescale dynamics and PES exploration

Thu, May 26 15:00 CEST 2022 – Chiara Cappelli & Franco Egidi
Polarizable embedding models for spectroscopy

Register now for
Missed any of the previous sessions of AMS & Science 2022?
Check out our AMS & Science 2022 playlist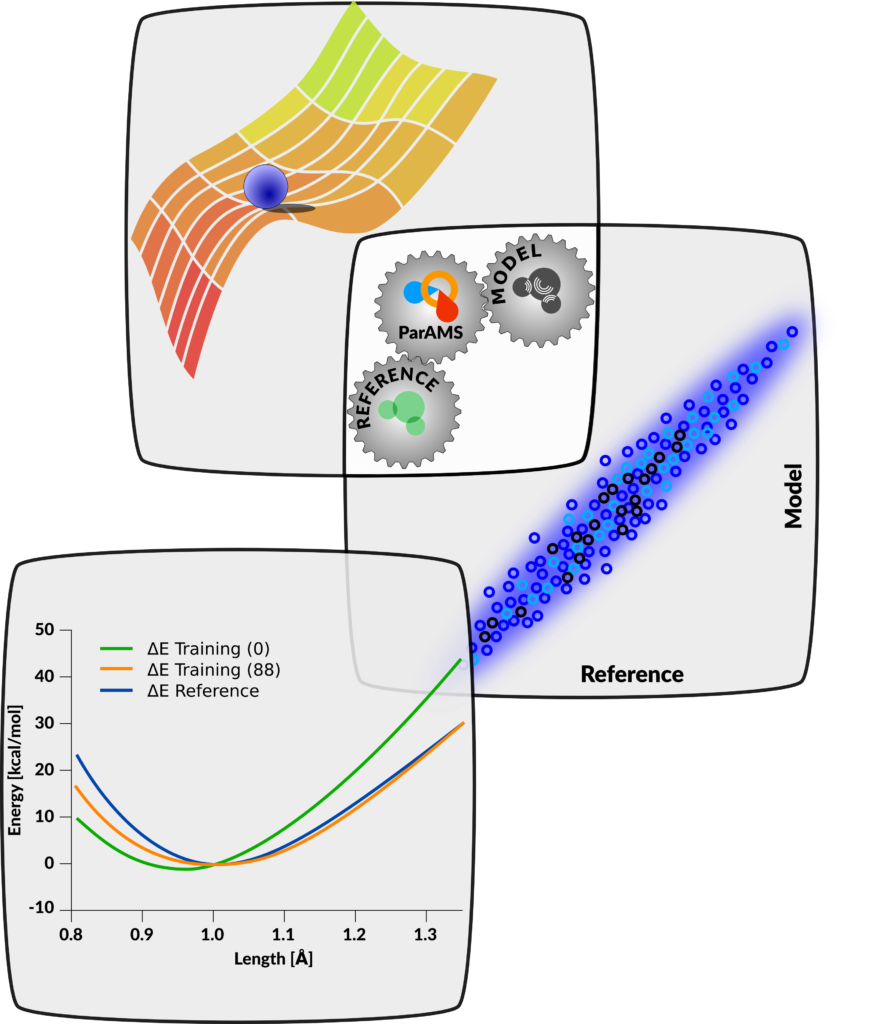 You have already subscribed to our newsletter. Thank you! If you don't receive our newsletters, email us.
Key concepts
ADF
Parametrization
ReaxFF
solvation
TDDFT
webinar