4.1.

Benchmarks from literature¶

This tutorial shows you how you can
Use any AMS engine(s) to evaluate a dataset and compare to reference values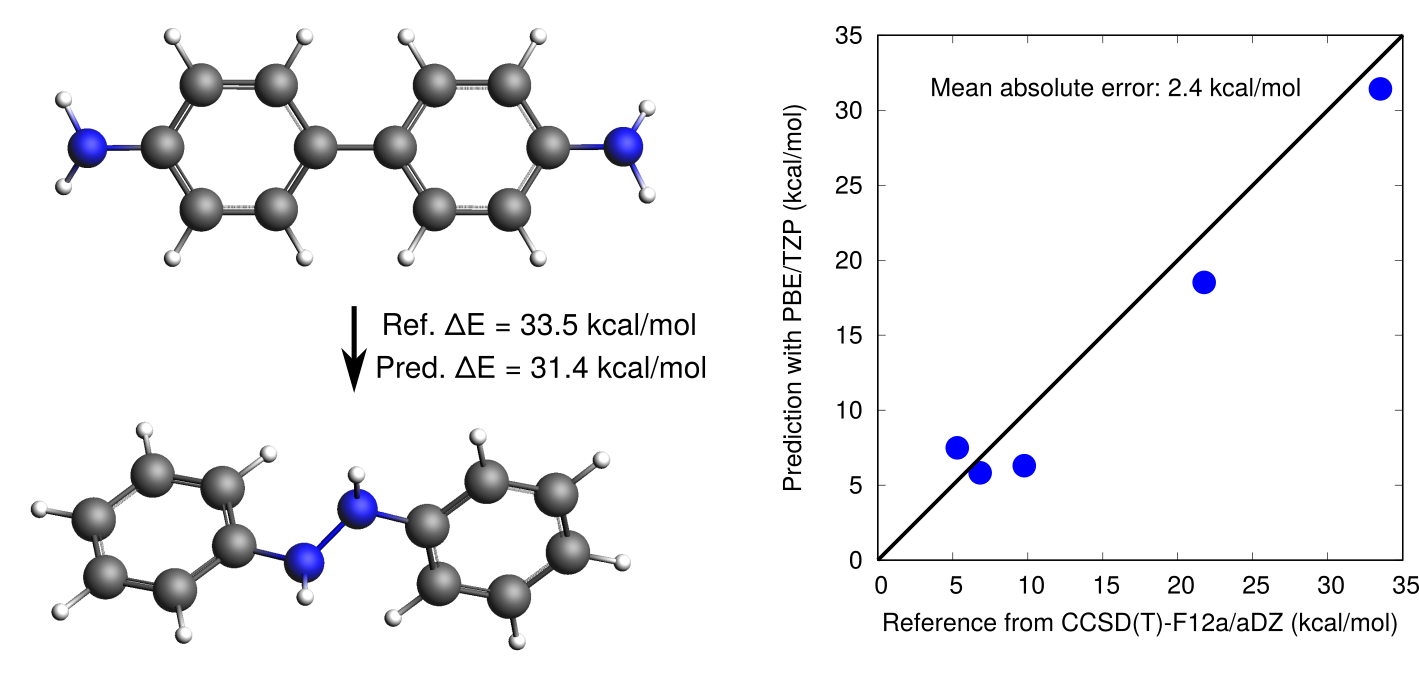 Here, ParAMS is not used for parametrization but simply as a convenient tool to run multiple calculations and compare the results to reference values.
This is accomplished by
running a calculation (SinglePoint documentation)

using the NoParameters parameter interface (Parameters → No Parameters)

setting the ParAMS Engine settings
We will use ParAMS together with an AMS engine to evaluate a subset of the ISOL isomerization benchmark set. The reference energies were evaluated at the CCSD(T)-F12a/aDZ level of theory.
The example files are stored in $AMSHOME/scripting/scm/params/examples/benchmark.