3.1.

ReaxFF (basic): H₂O bond scan¶

This example shows how to fit a ReaxFF force field to reproduce a DFT-calculated H–OH bond dissociation curve of a water molecule in the gas phase.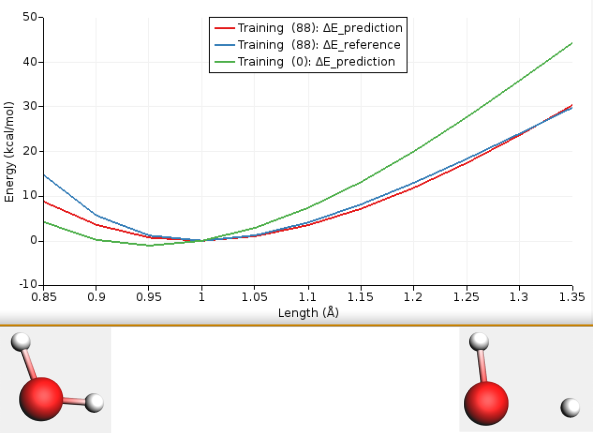 The ReaxFF force field Water2017.ff (DOI: 10.1021/acs.jpcb/7b02548) is used as a starting point for the parametrization.
Note
The Water2017.ff force field was originally optimized for liquid water, not gaseous water.
The tutorial files can be found in $AMSHOME/scripting/scm/params/examples/ReaxFF_water. The input files already exist if you want to skip generating them (then jump to Run the ReaxFF parametrization).
For each step, a few different ways are shown:
The differences are summarized at the end of the tutorial.